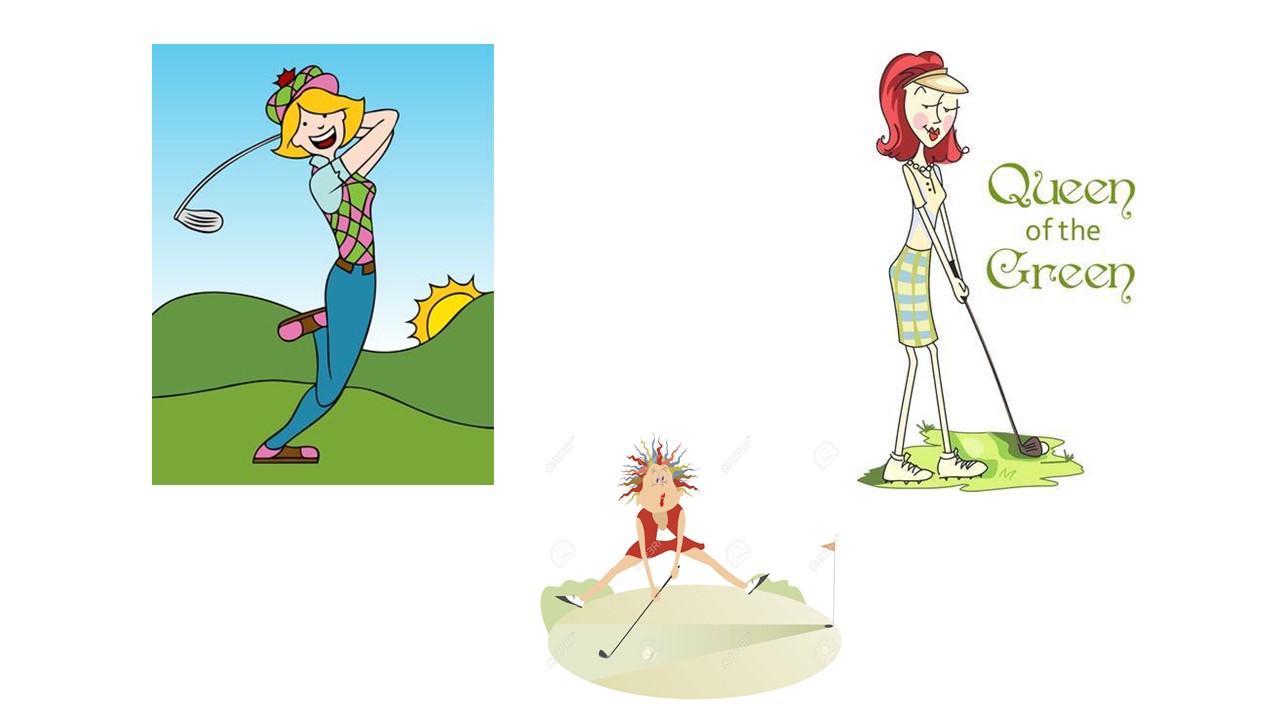 After my "whining and wining" party at the Club, I returned home post-midnight.  A cryptic WhatsApp message read as "Tee off at 0600hr; NMB 0530 hr".  The sender was undoubtedly my golfer husband.  Being a Sunday, it is customary (and compulsory) for him to hit the Golf course before sunrise (and we rise!). I presumed that I was an 'info addressee' and hence I decided to wake up at my own will.
          Alas! My sleep was short-lived, for, I was shaken up at 445 am by the ghost alarm.  Confused, I got up anyway and proceeded to check with the time.  There he was! My timekeeper husband had neatly laid out my Golf rig and declared that I have to play at the BEPTA Veterans' Golf Tournament in an hour's time.  It was more than 2 years since I even stepped on to the driving range for a swing.  So this order was nothing short of a dagger in my heart!  I faked low BP, palpitation, muscle catch, nerve pull, hangover and what not.  However,, all these excuses fell on deaf ears!
Army officers are relentless in their pursuit of targets and that day's KRA for my husband was my participation in the Veterans' Tournament. Being a veteran (of excuses) I upped my ante with blackmails, better domestic excuses like maid time, breakfast, mandir visit, etc. But nothing worked in my favour and I had to fall in line very soon. Donning my golf rig, I left for my first-ever tournament appearance with an embarrassing handicap of 36!
As I stepped on to the Golf Course, for once, my low BP, palpitation, etc felt very realL My golf kit shone like a ceremonial sword…fit for appearance and nothing more as I kept postponing my golf innings in BEPTA. To add to my agony, my 4 ballers included 3 boys whose combined age/weight was less than that of mine! As if it was not enough, adding pepper and salt to my wounded ego was the Golf Secretary's shocking look and statement that I had only 5 clubs in my kit- a driver, a putter, a pitching and only 2 irons! However, I audaciously replied that for Champions, LESS IS MOREJ
With the journey from my home to the Tee off area meeting with several mental obstacles and bruised ego, the resurgent veteran in me declared to hit back with vengeance of a tigress. Oh! Did I forget to mention about the shadow following? That was none other than my husband who was doubling up as my caddy! Here I was, missing all my chances of blaming the greens, weather, wind, etc for my abysmal show and followed him and his instructions meekly and clumsilyJ
After sacrificing 3 brand new Wilson balls (and hence 8 strokes?) in the water hazard and digging deep for motivation, I retired hurt at the 9th hole before calling it a great golf debut! Justifying my 36 handicap, I played a generous 4-over in every hole! But did the day really end there?
Recuperating from the loss of self-esteem and abject surrender, I was wondering how nice if the calendar could have skipped this Sunday! I got yet another cryptic order to come for the Prize Distribution Ceremony and lunch at BEPTA. As a fine gesture, the Veteran's Tournament organizers had decided to felicitate women golfers too and I was invited for the occasion. A bigger surprise awaited me – my husband was declared Winner in his handicap category!
          So, here we stood with 1000Watt smiles and head held high, just like a majestic tiger and tigress! However, I had the last laugh as I stole a small point from my caddy husband.  His Winner's Trophy looked much smaller than my Participation Prize – surely, someone said participation is more important than winning, isn't it.
Post SCRIPT– As I type this article , I discovered my husband's new-found interest in Sailing! Good God! For a deadly sinker like me I  guess this is going to be bigger water hazard than the BEPTA one.  Will some good sense prevail over his crazy one??