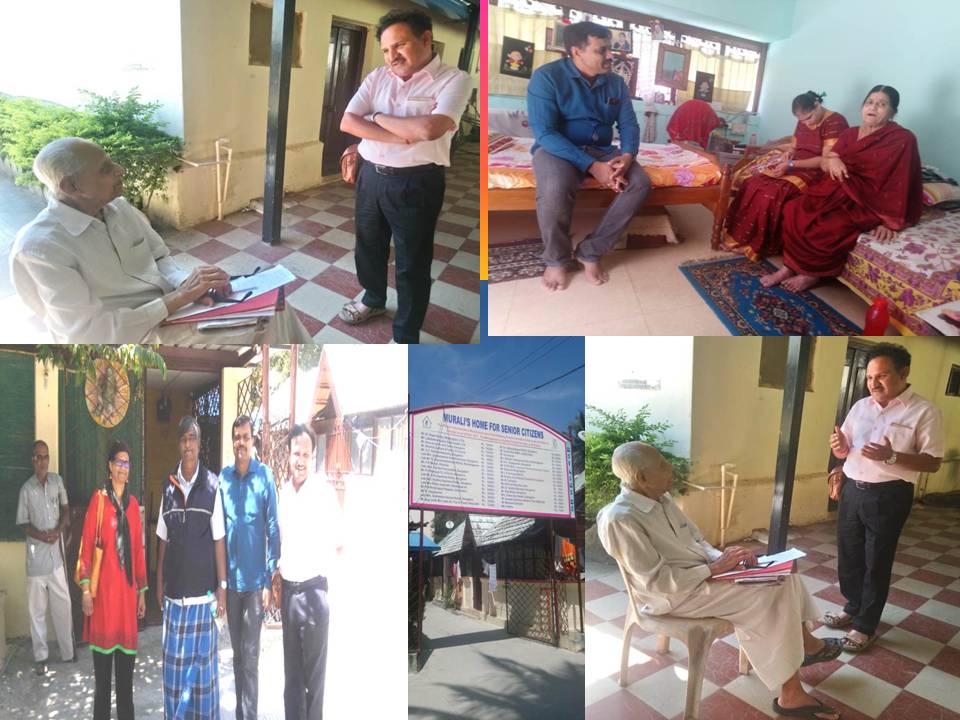 They are not homeless but they are hopeless!! This is one piece that I really do not know how to begin. A visit to an old-age home, by a few of us from the Aikya-Oneness Foundation, was a mind-altering experience.
The place, as located on the outskirts, was an oasis of serenity amidst the bustle of the chaotic city. Although I chatted up with most of the inmates today, connected with them well, sang few lines of a devotional songs even, words do not seem to flow that easily. It was a very emotional interaction with the neglected, lonely and abandoned citizens of the society. Each of them had a different story of their own but one commonality was their silent suffering. While many of them have already been living for months and years, hence, seemed fully reconciled to their fate, it was the new entrant, all of 76 years of age, who was yet to come to terms with the changed course of events.
He was just 11 days old in the home and was the youngest, as regards the date of entry. His children seem to have convinced him that the family is going on a month long yatra and hence his stay in the confinement was a temporary arrangement. Every morning, he comes out of his room with the Sun rise and waits with eager anticipation for his son to come and pick him up. Sun comes and Sun goes but the son hasn't come and the son won't come. He was desperately pleading with us to take him back to his house in Bangalore. He was keen to return to his house that he had built with his own hard earned money and a lot of self involvement. But, unfortunately, the old man is unaware, that is unlikely to happen.
Many of them did not have the verve to stomach the changed situations in their lives. My one question to most of them was whether they ever expected that they would be in an old-age home in their twilight years. They all said, almost unanimously, that they never anticipated this quirk of destiny. But, uncomplainingly, they all seemed to have embraced the ephemeral nature of life. As some one has said, "Life is what happens to you when you are busy making other plans". While few of them are suffering body ailments, most of them are living with mental agony. One thing we noticed, although they are living together, they do not interact with one another often. May be because, they like to suffer in silence rather than wallow in self-pity. Interestingly, few of them are even happy and hopeful with the thought that their sons are living in Bangalore, just a few kilometers away and that the distance can disappear with another twist in the destiny.
We met another old man who carried his old Nokia handset, held intact with two elastic bands, wherever he went. He was optimistic about an expected phone call from his grand-child. One of the aged ladies had carefully preserved varieties of biscuits for her grand children who visit her once in a month. While she looks forward to the phone calls from her son, she doesn't give a ring herself so as to not disturb her busy son.
The most surprising thing about most of them was, none of them spoke ill of their ilk. Each one had a word of praise for their children and most of them appeared proud with the achievements of their pupils. Amazing people.
Sons and daughters do visit them, periodically. Most of them bring consignment of medicines for their father or mother. While the medicines will take care of the body, what will they do for the ailing mind and soul, is the question. Sorrowfully, no answers, here.
They all have a home but they have no hope. Sad, extremely sad!!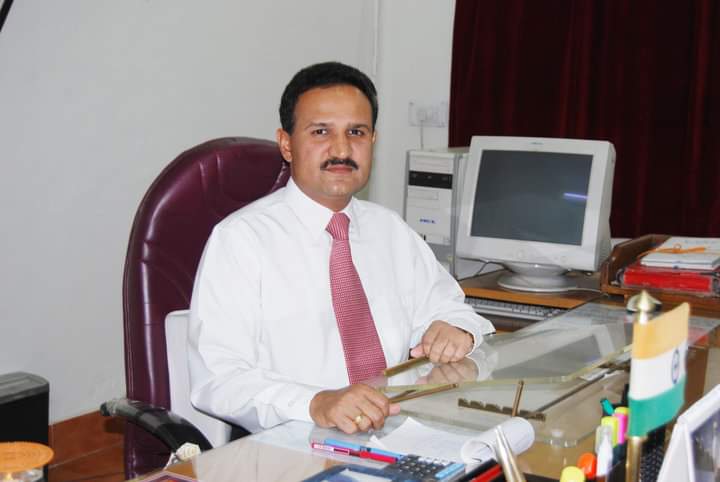 Article by – Col Dinesh Mudri